Don't get your sheets in a wad!™
Wad-Free is the FIRST-EVER Wad Preventer™ for the washer & dryer
No more tangled, twisted, balled-up laundry!™
Wad-Free tested, featured, and recommended by:
"Genius Sheet Detanglers" – as tested by the Good Housekeeping Institute Cleaning Lab
Wads are no longer a Fact of Laundry!™
Free USA Shipping • Save $1 each package when you buy 2+ products (Automatic discount taken at checkout)
What Kind of Wads Do You Have?
In Tornado Wads, bedding twists into tangled ropes that don't come out very clean, and can send washers off-balance. Tornado wads also form in dryers, creating a wrinkled, tangled mess. 
Hostage-Taker Wads form when items such as pillowcases and t-shirts get trapped in sheets, creating wet spots that require another go through the dryer. 
Wad-Free drastically reduces soggy items getting trapped in bedding.
In the Burrito Wad, sheets engulf each other and anything else in the dryer, wrapping up into a great big mass. This balled-up mess isn't drying folks.
save $1 each package with the purchase of 2+ products (automatic discount at checkout) • Free USA Shipping
Buy Now
"Cutting down your dry time is a snap." – as reviewed by Southern Living Magazine
We just changed the laws of laundry™
The wad has finally met its match! With Wad-Free® you can run mixed loads and fill your machines to capacity...the washer won't go off-balance, wet clothes seldom get trapped inside the sheets, and your bedding won't wind up into a knot!  
Your laundry will come out cleaner, be less wrinkled, and sheets dry up to 75% faster...without having to untangle your linens! 
Now that you can wash bigger, combined loads, you can run fewer loads...saving even more time, energy, water, detergent, and wear-and-tear on your sheets and appliances!  
Don't have a clothes dryer? Wad-Free lets everyone easily air-dry their bedding, even if you don't have a clothesline, or it's raining, cold, or polluted where you live!
That calls for a #WadFreeHappyDance™
Wad-Free® is 100% Made, assembled, sourced, and printed in the usa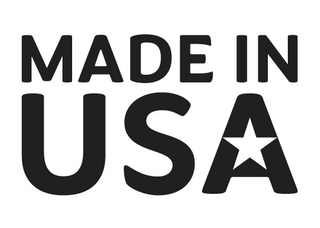 Wad-Free has donated thousands of dollars to The American Brain Tumor Association for brain cancer research
Friends don't let friends wad up.™ buy one for a friend!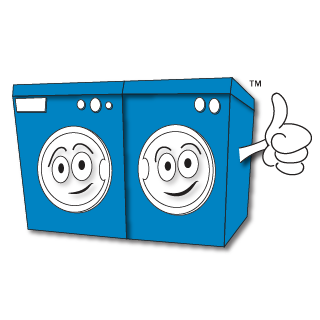 Wad-Free is Mom-Invented, Woman-Owned, Patent and Trademark protected
Buy the "Shark Tank" product changing laundry lives direct from the Inventor now!
Buy now